Welcome To Arizona 360 Media Virtual Tours
Albino Garcia, Founder of iIntercept Media, is a Business Developer with 20 + years of experience in determining and formulating strategies, providing overall direction of organizations in sales, marketing and advertising strategies and business development. In 2014 iIntercept Media designed advertising methods to help businesses grow in today's economy by implementing strategic marketing solutions for local businesses and is now one of the fastest growing hands on small business online advertising and marketing companies in Arizona.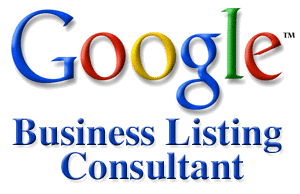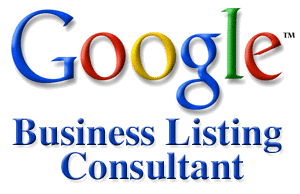 Arizona 360 Media Virtual Tours focuses on providing high quality business virtual tour advertising. Our virtual tours, panoramic photography cater to a wide range of clients including residential real estate virtual tours, restaurant virtual tours, retail business virtual tours and much more.
Creating and having a virtual tour on your website is one thing. The ability to advertise and market your virtual tour on your website for potential customers and clients to see is another. Arizona 360 Media Virtual Tours is here to help your business grow by providing an innovative and professional way to show off your business.
Below you will find a listing of a few of Arizona 360 Media Virtual Tours' clients. Click each link below to view
Google Business View Virtual Tours and have an inside view of Arizona 360 Media Virtual Tours for Google Business View.
Anayas Fresh Mexican Restaurant

Excellent quality Mexican food. Great people, great service, excellent Mexican food, and great prices are exactly what we serve up here at Anaya's Fresh Mexican Restaurant.

Bensons Barber Shop

They really take their time, do the single blade shave around the hair line when done, and really know how to style. I have adjusted my hair style a bit and they literally know and understand exactly what you want, it is as if they have seen it all. They do beards, too.

Chennai Chettinaad Palace

I always start with samosas and pani poori! I looooove pani poori I'm so happy they have this dish and the chutney with is is awesome! The samosas are huge here and veeeeery crispy filled with lots of deliciousness!

Chosen Art Tattoo

Our team of talented and experienced artists delivers quality custom tattoo work that you can be proud to wear on your body for the rest of your life. We take pride in maintaining a clean and professional workplace as well as an inviting art gallery where our artists and friends display their various work. Come on in and check us out and stay tuned for upcoming events!

Classy Sister Wigs

Classy Sisters Wigs is full service wig salon located in Phoenix, Arizona providing friendly personal service for women, men and children of all ages who have experienced hair loss.

Dr Fantasy Comics 'N More

Dr. Fantasy's is a comic and collectibles store that strives to make it a fun and exciting experience for comic lovers of all ages!

Elevate Coffee Co

It All Starts With the Smell That aromatic wake-up call, that olfactory signifier of vibrancy-to-come, that waft of anticipation, knowing that soon that morning cup of coffee will be yours.

Hoda's Wireless Accessories 4 Less

Best Selection of Cell Phone Cases and Cell Phone Accessories at Hoda's Wireless Accessories 4 Less in Glendale, AZ.

Murphy's Wall Beds.jpg

Welcome to Murphy Beds of Arizona We are the oldest, and largest Murphy/Wall bed dealer in Arizona. Our company is family owned, and has been serving Arizona since 1974.

Pat's Precision Auto Care Service

Are you looking for outstanding and reliable auto care services? If you answered yes, you have come to the right place! Over 30 years, our ultimate goal is to exceed your expectations with every service you receive.

Seek Early Learning Center

Learn and grow with us. Daily living objectives target developmental benchmarks that promote problem solving skills and work on learning that's fun for children and important to adults. We stress the need to be caring to others, take care of our own health and fitness, and act in ways that are positive and helpful. Our community of young learners helps each other as we learn to be independent.

Sophia's Kids Furniture

Sophia's Kids Furniture. Best pricing, quality and selection

Steel Shield Security Doors

Welcome to Steel Shield Security.com - your first line of defense. We are Arizona's premier manufacturer of all steel custom security screen doors, sun screens, window guards, gates and steel entry way enclosures for your home.

Sunset Tile & Bath

Welcome to Sunset Tile & Bath. We are a company located in Phoenix, AZ that is dedicated to helping homeowners with remodeling projects. We are known for our quality work and attention to detail when designing and remodeling kitchens and bathrooms.

Tech 1 Auto Service

WELCOME TO TECH 1 AUTO Tech 1 Auto first opened in 2003. We are located at 8736 West Thunderbird Rd. #3 in Peoria, AZ. Open Monday through Friday from 7:30 AM – 5:30 PM, we provide thorough automotive repairs and tire sales to customers from Peoria, AZ, Surprise, AZ, Sun City, AZ, and surrounding areas.

Zachar Law Firm, P.C. Injury Lawyer

Zachar Law Firm is a long time, extremely well-respected law firm in Phoenix, Arizona. Our professionals are ready to help you recover full and fair money damages for injuries and losses you have suffered as a result of an accident.
Arizona 360 Media Virtual Tours and Advetising will advertise your Google Maps Business View and Get Your Business Found! Contact us today below and schedule your appointment!
Mark Zemnick, Founder of AZ 360 Tours, has been a professional photographer in the Metropolitan Phoenix Area for the last twenty-three years. AZ 360 Tours helps businesses connect with customers and clients by creating beautiful panoramic virtual tours designed to locate businesses on Google Maps. In 2012, Google invited Mark Zemnick to participate in a unique program called Google Business View. Now, Mark Zemnick is a certified Arizona's Google Trusted Photographer and has been successful in helping other businesses to grow and succeed in their own ventures.
Arizona 360 Media Virtual Tours
Arizona 360 Media Virtual Tours and Advertising will advertise your Google Maps Business View and Get Your Business Found! Contact us today and schedule your appointment!
Get the social media help you need, today.